MONSTER TRUCK MAYHEM
Cancelled for 2020 Due to COVID-19
At ERX, our first priority is always ensuring the health and safety to all who enter our facility. This year, more than ever, we are facing challenges in the event industry which have made it difficult for us to host nearly any event. After many conversations with state-level employees regarding restrictions on traditional seating and group sizes, we have made the difficult decision to cancel Monster Truck Mayhem, which was set to take place at ERX Motor Park on August 28 & 29.
Back by popular demand! The fun, roar and larger than life excitement of Monster Truck Mayhem returns to ERX Motor Park! Experience Monster Trucks like never before; the big tires and big thrills of this event have quickly become a favorite, especially among families.
Get here early for your chance to view the trucks up close, take a ride-along, and partake in our kid zone activities. Be sure to stick around after the show for a chance to chat with the drivers for an autograph signing. Watch these monsters catch massive air, crush cars and spin high-roost donuts with seating so close you'll feel the earth rumble.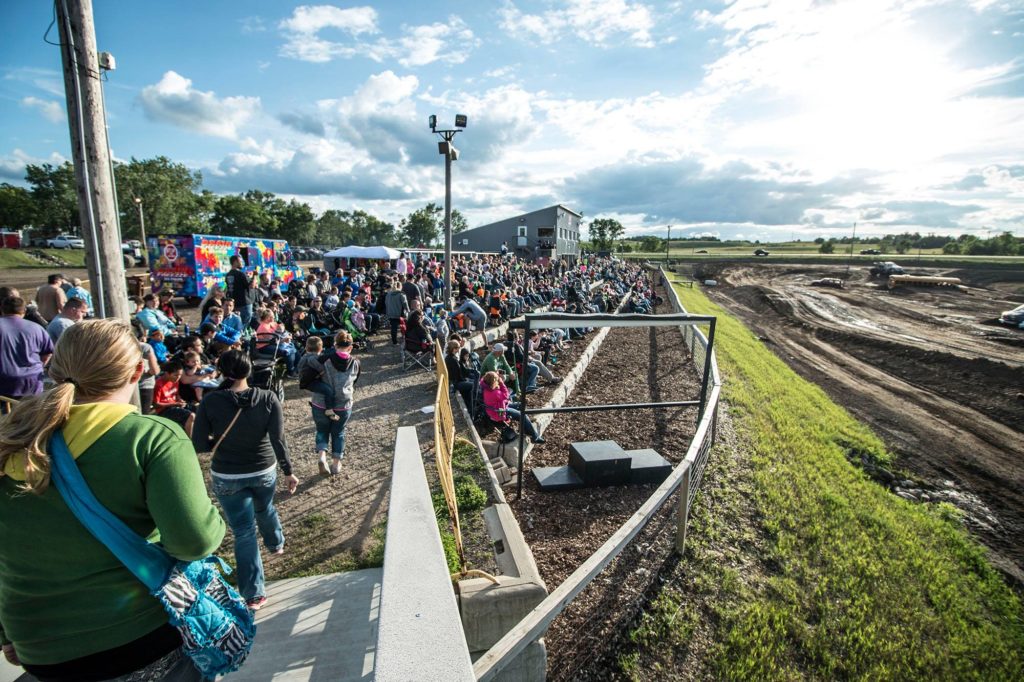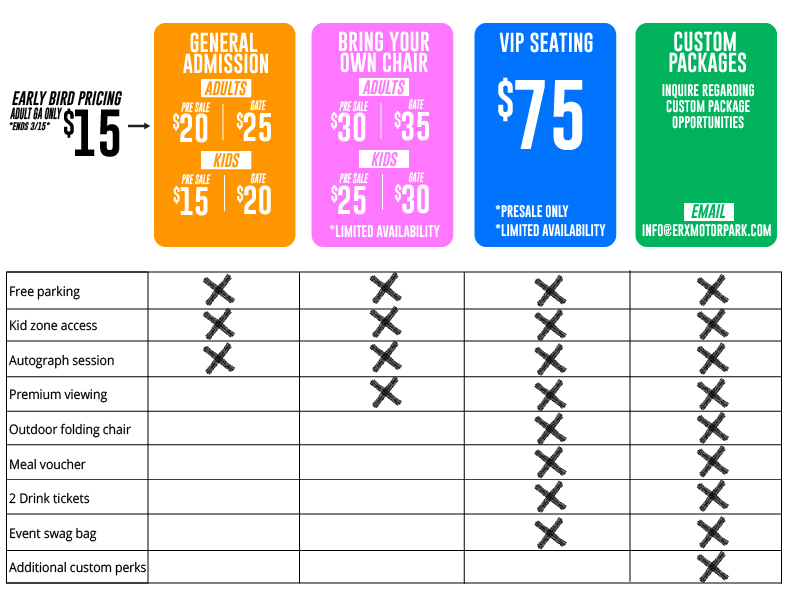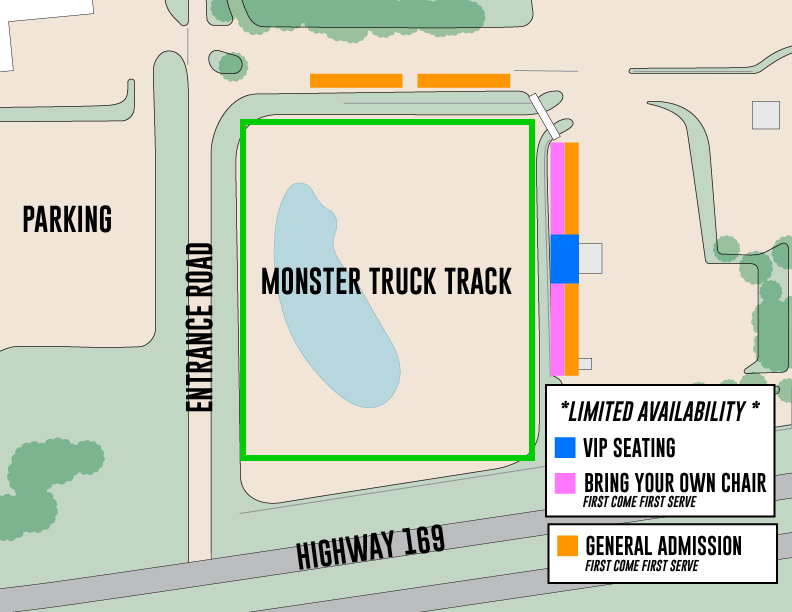 EVENT OVERVIEW
Autograph signing
Kidz Zone
Monster Truck rides
Plenty of food & beverage options
And fun for the whole family!
SCHEDULE:
Gates open
Free meet & greet
Monster Truck show begins
Autograph session
Don't Miss Out on These Incredible Trucks:
Monster Patrol
Bearfoot
Xtermigator
FTI Torque
Wolf's Head
Ice Cream Man
Bounty Hunter
Iron Outlaw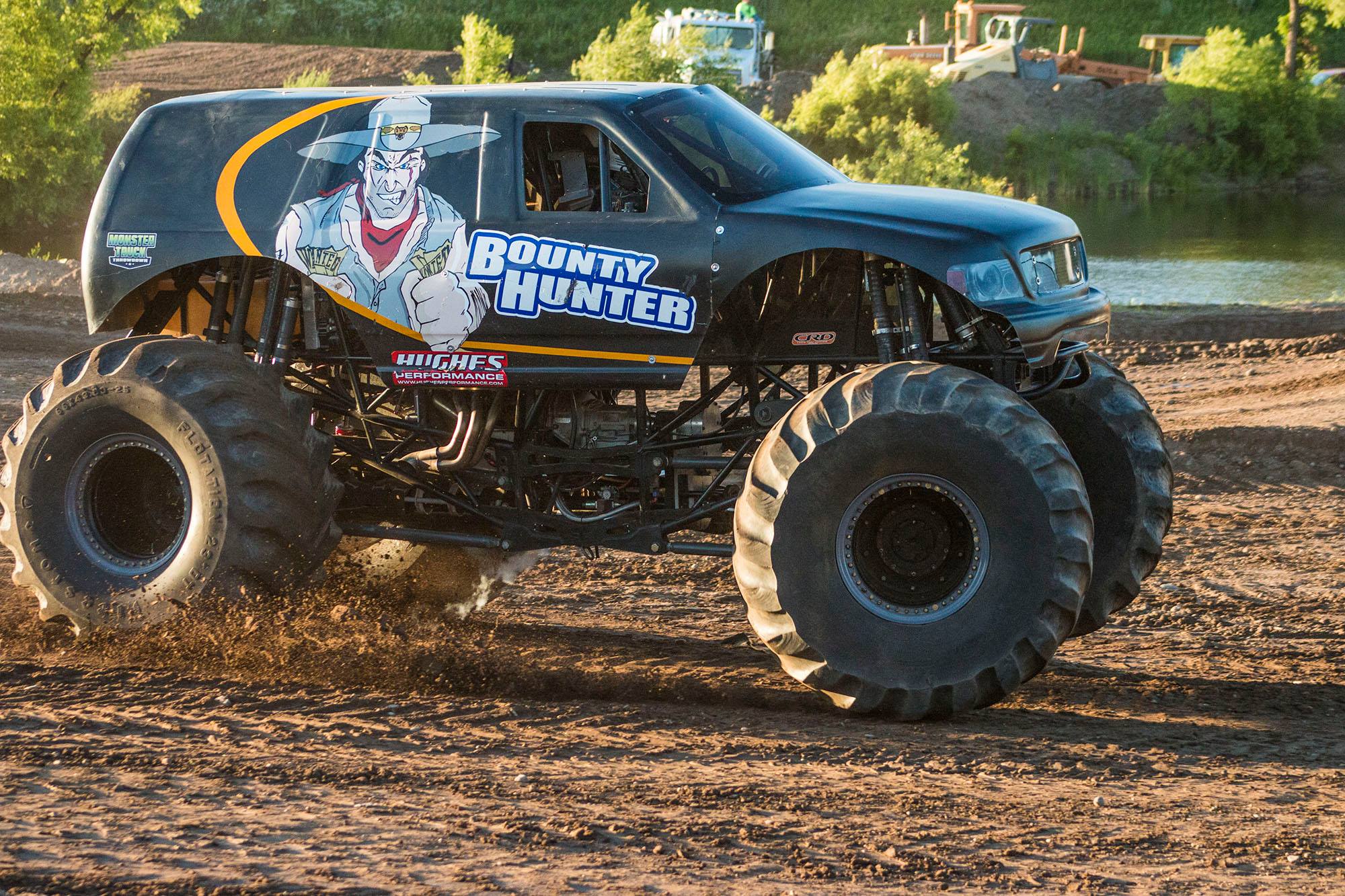 FAQs
Is this event family friendly?
Absolutely! As with most of our events here at ERX we welcome families.
Are tickets available for purchase at the gate?
You sure can but we recommend getting your tickets early online, if you can.
Will there be a derby this year?
There will be an intermission activiti but not a demo derby this year.
Will my kids have a chance to see the trucks up close?
If you get there early you can! There will be ride-a-longs before the event & autograph signing with the drivers after.
Which trucks will be there?
We've secured a great lineup! Expect to see Monster Patrol, Bearfoot, Xtermigator, FTI Torque, Wolf's Head, Ice Cream Man, Bounty Hunter & Iron Outlaw.